We believe that healthcare should be private and personal, and we designed our space accordingly.
You'll notice we don't have a big, crowded waiting room. That's because there isn't much waiting at all. It's also only you and your doctor in the treatment room.
You might get the impression that we're here just for you. That's because we are.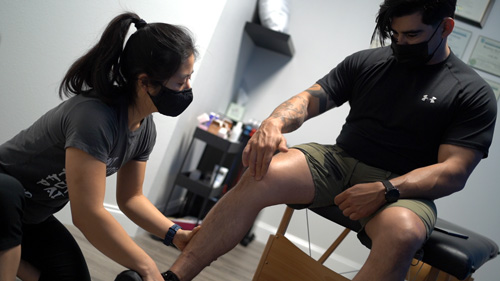 No matter where you are or where you're going, we have everything for you to conquer pain, challenges, and dreams.